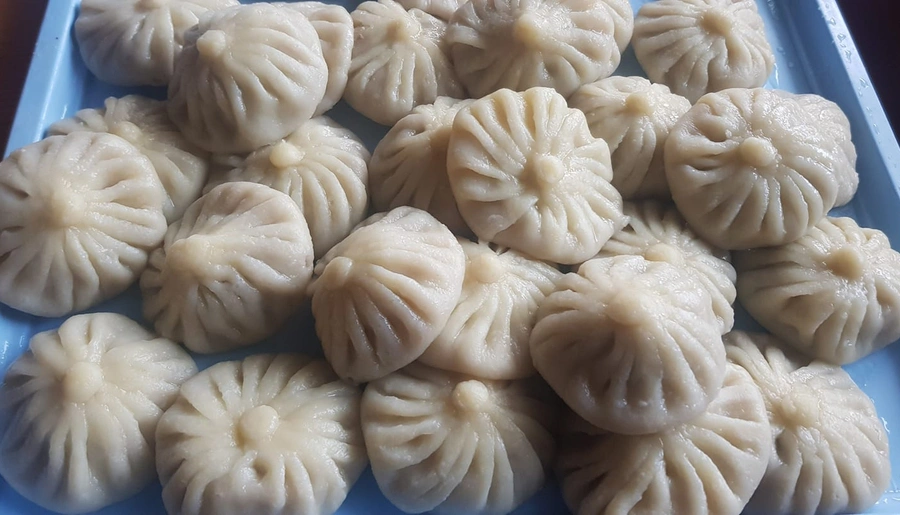 Khinkali comes from the mountainous regions of Eastern Georgia. There are several kinds of Khinkali but the most popular recipe is made of dough and meat (beef, pork, lamb or mixed). Typical varieties have stuffing made from potatoes, cheese, cottage cheese, mushrooms etc.
Ingredients
600 g Wheat flour
250 ml Water
1 tsp Salt
300 g Beef, ground
300 g Pork, ground
1 Onion, chopped
Salt to taste
Red hot chilli pepper flakes to taste
250 ml Warm water
black pepper to serve
Directions
Combine the sifted flour, salt and water. Knead the dough and let it rest for about 30 minutes. In the bowl mix ground beef, ground pork, chopped onion, salt and chilli flakes. Add warm water little by little and continue to mix well. Some people prefer to add chopped coriander, garlic, caraway seeds, cumin, savory and other spices too. Roll the dough out on the floured surface (5-6 mm thick) and cut out circles using a little glass or cookie cutter. Roll the circles out 2 mm thin and 10-12 mm in diameter.


Place one tablespoon of filling in the center of each dough circle. Gather the edges like a pouch and clothe it very well. Bring a large pot of water to a boil in high. Add 2-3 tablespoons of salt. Place khinkali carefully, one by one in the boiling water. Stir gently with a wooden spoon or spatula. After 8-10 minutes Khinkali will start to float on the surface of the water. It means that khinkali is ready. Remove khinkali from the pot with a skimmer and place on a large serving platter. Sprinkle khinkali with black pepper and serve hot.


About The Author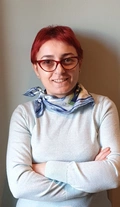 Irma Iantbelidze
Food Journalist, Culinary Book Author, Editor
Irma Iantbeldze is a well-known person in the field of professional culinary, and Food journalism. She is the author of 12 culinary books. Among them are bestsellers: Culinary Atlas of Georgia (8 volumes), Classical Georgian Cuisine, Khachapuri Book.
Comments And Questions
---