Kidney beans is very popular product in Georgia. Georgians cook beans in different ways, but the most famous recipe comes from the region of Racha. Rahian dry-cured ham gives to the dish delicious flavor and unforgettable taste.
About The Author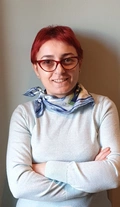 Irma Iantbelidze
Food Journalist, Culinary Book Author, Editor
Irma Iantbeldze is a well-known person in the field of professional culinary, and Food journalism. She is the author of 12 culinary books. Among them are bestsellers: Culinary Atlas of Georgia (8 volumes), Classical Georgian Cuisine, Khachapuri Book.