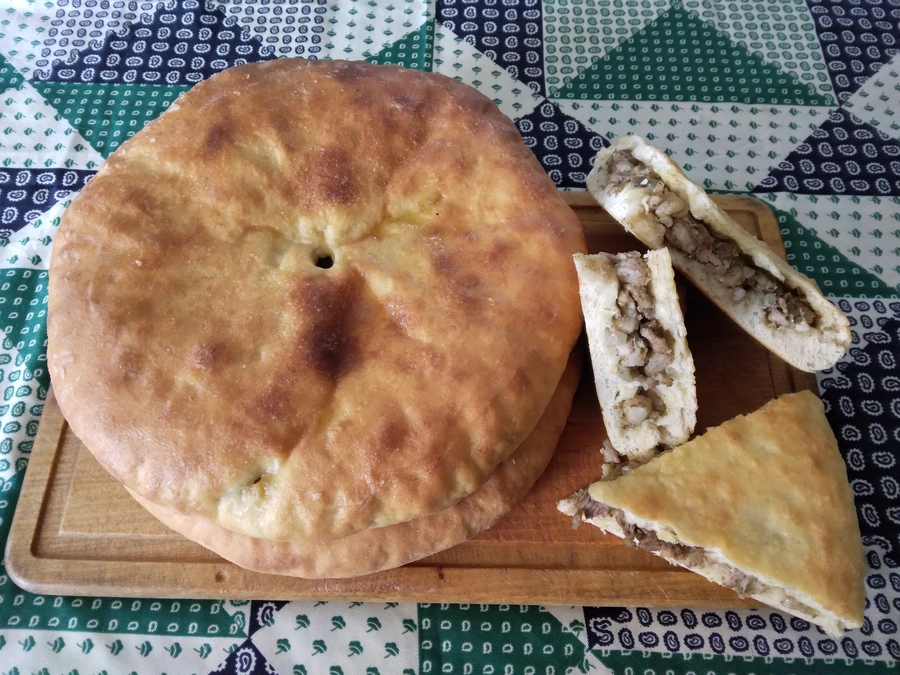 Kubdari is a delicious round meat pie from Georgia's Svaneti region. It is made with cut meat instead of minced, so while taking each bite you feel the tender juicy meat. Kubdari can be made either with pork, beef or their mix, depending on one's taste.
Ingredients
1 kg veal (young beef) or pork (or mixture of both)
3 cloves garlic
1 tsp coriander
1 tsp dill
1 tsp fenugreek
1 tsp cumin
1.5 kg flour
1 tbsp yeast
1 tsp salt and pepper
2 onion
50 g butter
Directions
Be careful while mixing spices. Take dried coriander in large amounts, moderate quantity of fenugreek, dill and cumin in relatively small amounts and mix. (The mix should be two tablespoons in total). Finally add salt and red pepper to chopped meat and blend well.


Meanwhile, pound meat (if the meat is not fresh and young enough, better use wooden mullet). Cut flattened meat in medium size cubes, add finely chopped onion, garlic and spices and mix up.


Dissolve yeast in warm water (about 400-450 ml), add salt, flour and mix up well. Knead the dough. You can also add 50 grams of butter or some sunflower oil to the dough (optional). The dough should be tougher than in the case with Khachapuri (Georgian cheese bread). When it is ready, cover dough with towel and keep in a warm place to rise.


Divide dough into balls and roll them out. Put spiced meat on each flattened dough disc and tie the edges together. Roll out Kubdari first by hand, then by dough roller. Bake in the oven at 200 degrees for 20-25 minutes.


About The Author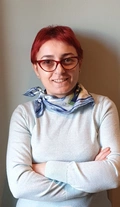 Irma Iantbelidze
Food Journalist, Culinary Book Author, Editor
Irma Iantbeldze is a well-known person in the field of professional culinary, and Food journalism. She is the author of 12 culinary books. Among them are bestsellers: Culinary Atlas of Georgia (8 volumes), Classical Georgian Cuisine, Khachapuri Book.
Comments And Questions
---