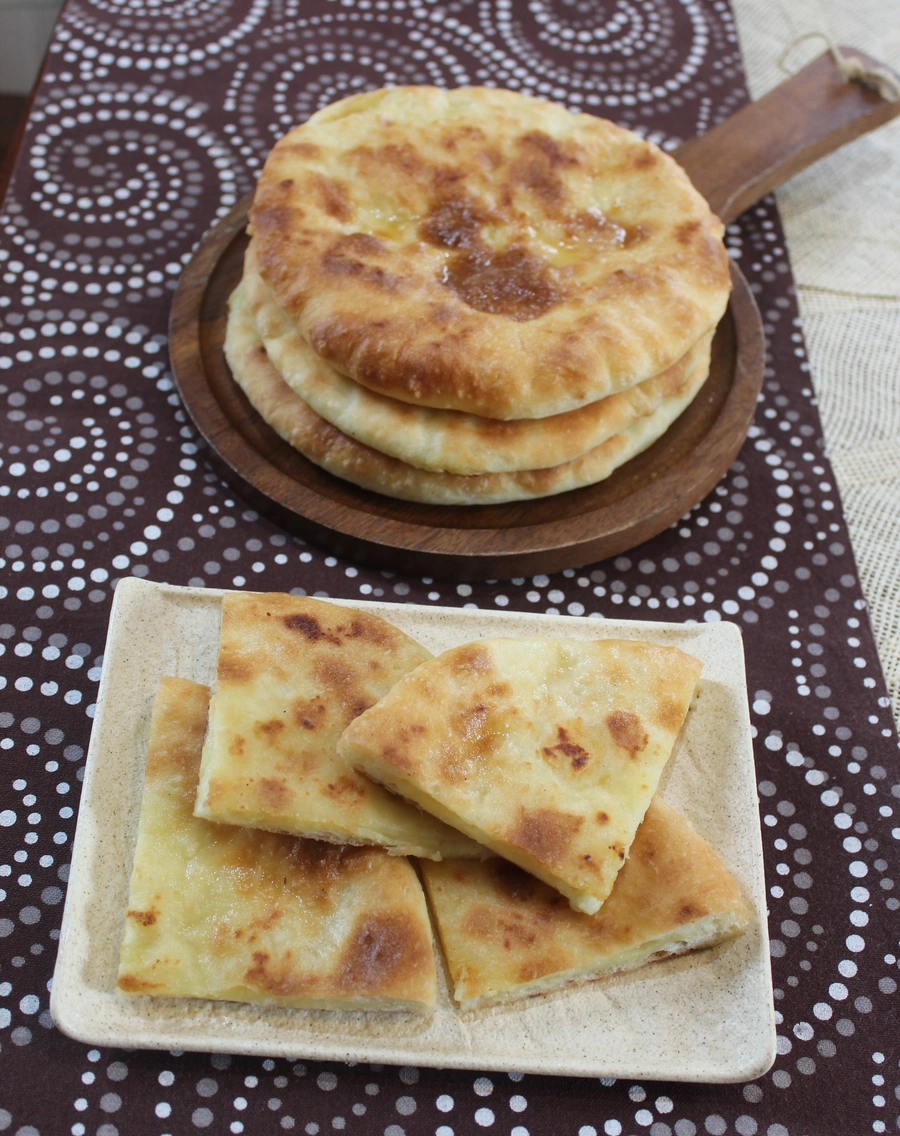 Imeruli khachapuri,(cottage cheese bread literally) from Georgia's Imereti western region is the most widespread version of Georgian cheese bread. Yet there exists other versions of khachapuri such as Megruli with double cheese, Adjaruli with a shape of boat as well as khachapuri with puff pastry. Here we offer the recipe of most delicious and traditional khachapuri.
Ingredients
Directions
Mix warm milk together with yeast. Sift flour into the mixture after 10-15 minutes.. Add salt, oil and knead dough.


When it is ready cover dough with towel and leave in warm place to rise. Grate cheese and mix with one egg.


Split filling in balls, each 300 g. When dough rises separate in 300g balls as well. Roll out each ball, place filling in the center and fold. Overturn the cheese sack and flatten gently using your hands to get round shape.


Place khachapuri on baking tray, brush with yolk and milk mixture and bake in the oven for 20-25 minutes at medium heat. When khachapuri turns golden-brown take out and spread butter over it before serving, to your preference.


Comments And Questions
---