lamb stew with herbs and wine is a dish that should be on the Georgian Easter table. Chakapuli  is traditionally made with lamb, but you can also replace it with veal.
About The Author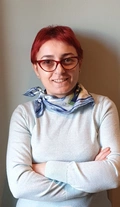 Irma Iantbelidze
Food Journalist, Culinary Book Author, Editor
Irma Iantbeldze is a well-known person in the field of professional culinary, and Food journalism. She is the author of 12 culinary books. Among them are bestsellers: Culinary Atlas of Georgia (8 volumes), Classical Georgian Cuisine, Khachapuri Book.