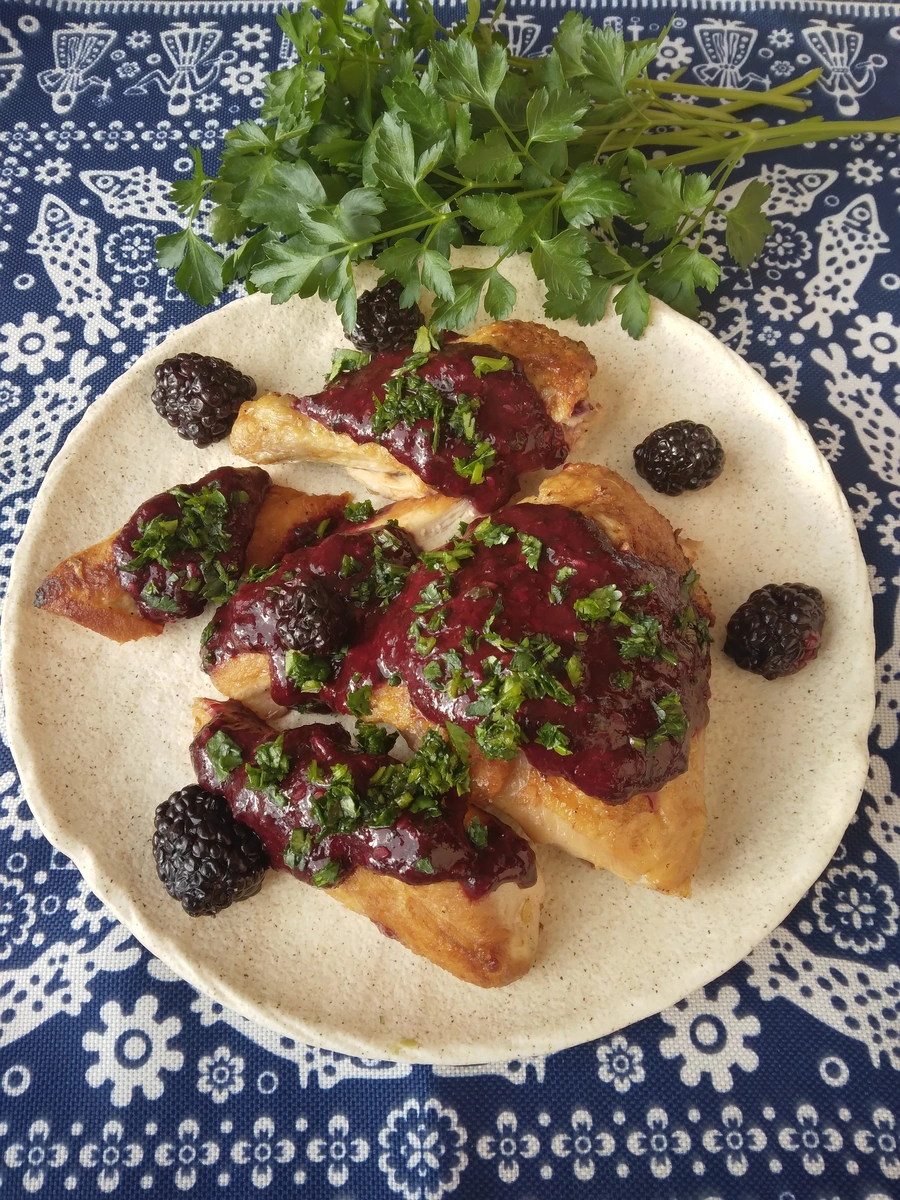 This recipe is traditional for the Western Georgia, in the region of Imereti. In summer, when blackberries are fresh, juicy and ripe you can prepare this delicious dish with sweet and sour flavor. In winter you can use frozen blackberries.
Ingredients
1200 g Chicken
300 g Blackberry
2 cloves Garlic
1 bunch Fresh coriander
Salt to taste
Black pepper to taste
Directions
Clean chicken and sprinkle it with some salt and pepper. Heat sunflower oil in a heavy skillet, put the chicken and fry it from both sides, until golden brown.  Cut fried chicken into pieces.


Place fresh or frozen blackberries, garlic, salt and pepper in a blender and combine well.


Put chicken pieces on a serving dish, cover with the blackberry sauce and sprinkle with fresh coriander.


About The Author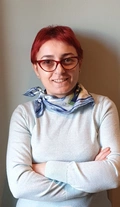 Irma Iantbelidze
Food Journalist, Culinary Book Author, Editor
Irma Iantbeldze is a well-known person in the field of professional culinary, and Food journalism. She is the author of 12 culinary books. Among them are bestsellers: Culinary Atlas of Georgia (8 volumes), Classical Georgian Cuisine, Khachapuri Book.
Comments And Questions
---