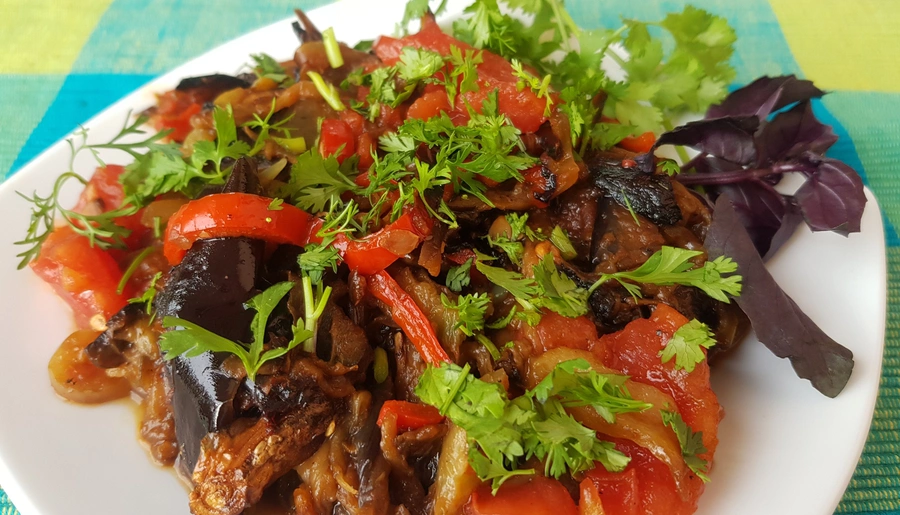 Ajapsandali is a traditional Georgian vegetable stew which is typically served cold. There are many variations of ajapsandali, you can boil it in a pot, add potatoes, green beans, zucchini etc.
Ingredients
3 eggplants
2 onions
2 bell peppers
1 hot pepper
2 cloves garlic
2 tomato
1 bunch coriander
1 bunch purple basil
red hot chilli flakes to taste
salt to taste
sunflower oil for frying
Directions
Cut the eggplants lengthwise or into cubes. Sprinkle with some salt and leave in a bowl about 20-30 minutes. Then rinse and squeeze well to rid the eggplants of some of it's bitterness. Cut peppers and onions into thin  strips. Peel and cut tomatoes. Pour 3-4 tablespoons of oil on a heated pan and fry the eggplant. When golden, add onion and pepper. Cover and simmer on medium heat for 10 minutes, stir from time to time. When the vegetables are softened and cooked, add the tomatoes and cook for another 5 minutes. Finally add the crushed garlic, finely chopped herbs, salt and hot pepper.


About The Author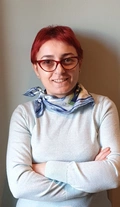 Irma Iantbelidze
Food Journalist, Culinary Book Author, Editor
Irma Iantbeldze is a well-known person in the field of professional culinary, and Food journalism. She is the author of 12 culinary books. Among them are bestsellers: Culinary Atlas of Georgia (8 volumes), Classical Georgian Cuisine, Khachapuri Book.
Comments And Questions
---