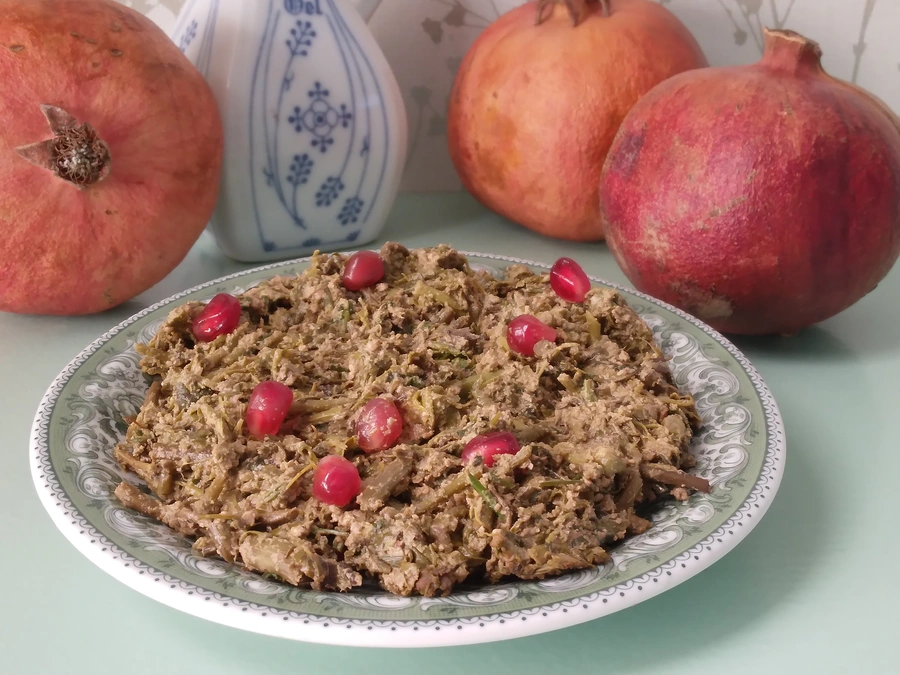 Ekala (Smilax excelsa) is a type of wild, perennial plant which is used in the kitchen of the Western Georgia, typically in the Imereti and Guria regions. Ekala pkhali is very healthy, vegetarian appetizer.
Ingredients
500 g ekala
150 g walnuts, minced
2 tbsp fresh coriander, cut
2 tbsp fresh parsley, cut
2 cloves garlic, minced
1 tbsp white wine vinegar
cayenne pepper, powdered, to taste
salt to taste
pomegranate seeds, to garnish
Directions
Place the water in a medium pot and bring to the boil. Place ekala stems in a boiling water and cook for 8-10 minutes, until wilted. Remove cooked ekala from the pot, drain in a colander and allow cooling completely. When cooled, squeeze with your hands to remove excess liquid. Cut ekala in small pieces.


Place walnuts, cilantro, parsley, vinegar, garlic, salt and cayenne pepper in a food processor. Mix until well combined. Combine the ekala and walnut sauce in a large bowl. Serve with pomegranate seeds.


About The Author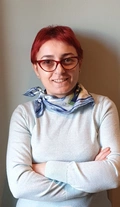 Irma Iantbelidze
Food Journalist, Culinary Book Author, Editor
Irma Iantbeldze is a well-known person in the field of professional culinary, and Food journalism. She is the author of 12 culinary books. Among them are bestsellers: Culinary Atlas of Georgia (8 volumes), Classical Georgian Cuisine, Khachapuri Book.
Comments And Questions
---