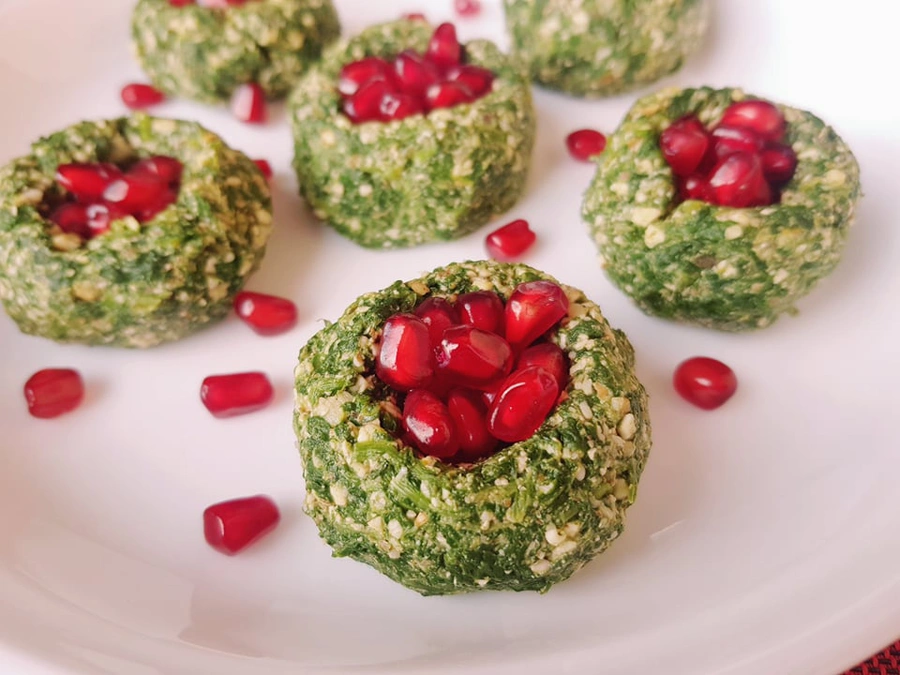 Pkhali is a type of appetizer which is very typical to Georgian kitchen. Pkhali is made of chopped and seasoned spinach, leek, cabbage, eggplant etc.
Ingredients
500 g Spinach
150 g Walnut, grated
0.5 bunch Cilantro
2 cloves Garlic, chopped
1 Onion, chopped
0.5 tsp Dried blue fenugreek, ground
0.5 tsp Dried marigold, ground
0.5 tsp Dried coriander seeds, ground
1 tsp White wine vinegar
Salt to taste
Red hot chilli pepper flakes to taste
Pomegranate seeds to serve
Directions
Clean and wash your spinach carefully. In a large saucepan bring to boil about 1 l of water. Put spinach in a boiling water and cook for 2-3 minutes. Remove cooked spinach from the saucepan and place it in a colander to drain. Press the spinach with spoon or hands very well and squeeze all the water out.


In a cutting board chop cooked spinach. In a bowl combine ground walnuts, chopped onions and garlic, add all spices and vinegar. Mix well. Add chopped spinach and combine all ingredients. Firm medium-sized balls and garnish with pomegranate seeds.


About The Author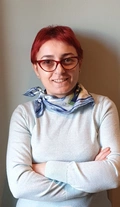 Irma Iantbelidze
Food Journalist, Culinary Book Author, Editor
Irma Iantbeldze is a well-known person in the field of professional culinary, and Food journalism. She is the author of 12 culinary books. Among them are bestsellers: Culinary Atlas of Georgia (8 volumes), Classical Georgian Cuisine, Khachapuri Book.
Comments And Questions
---